loose sapphire
Wholesale loose gemstones: sapphire
Buy online sapphire natural gemstones for sale, Loose sapphire gemstone for jewelry making

Total Items : 16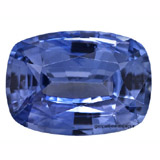 sapphire loose gemstone-621

Order Type : Dispatch in 5-6 Days
Sapphire Loose Gemstone 8.5 MM X 6.5 MM Faceted Rectangular Cushion Cut Gemstone, Birthstone Of September, Buy Online At Wholesale Price
| | | | |
| --- | --- | --- | --- |
| Gemstone | sapphire | Size | 8.5 MM x 6.5 MM approx |
| Shape | faceted cushion | Weight | 1.75 carats |
| clarity | S I 3 | Order Dispatch | Dispatch in 5-6 Days |
| Minimum Order Qty | 1 Gemstone | Wholesale Price | US$ 1175 Per Gemstone |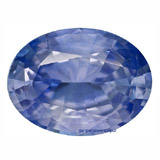 sapphire loose gemstone-623

Order Type : Dispatch in 5-6 Days
Online Sapphire Loose Gemstone 8 MM X 6 MM Faceted Oval Cut Gemstone, Birthstone Of September
| | | | |
| --- | --- | --- | --- |
| Gemstone | sapphire | Size | 8 MM x 6 MM approx |
| Shape | faceted-oval | Weight | 1.25 carats |
| clarity | S I 3 | Order Dispatch | Dispatch in 5-6 Days |
| Minimum Order Qty | 1 Gemstone | Wholesale Price | US$ 341 Per Gemstone |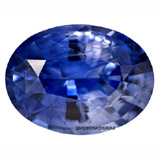 sapphire loose gemstone-622

Order Type : Dispatch in 5-6 Days
Sapphire Loose Gemstone 7.5 MM X 5.5 MM Faceted Oval Cut Gemstone, Birthstone Of September, Buy Online At Wholesale Price
| | | | |
| --- | --- | --- | --- |
| Gemstone | sapphire | Size | 7.5 MM x 5.5 MM approx |
| Shape | faceted-oval | Weight | 1.25 carats |
| clarity | S I 3 | Order Dispatch | Dispatch in 5-6 Days |
| Minimum Order Qty | 1 Gemstone | Wholesale Price | US$ 535 Per Gemstone |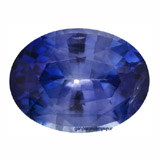 sapphire loose gemstone-625

Order Type : Dispatch in 5-6 Days
Sapphire Loose Gemstone 8 MM X 6 MM Faceted Oval Cut Gemstone, Birthstone Of September, Buy Online
| | | | |
| --- | --- | --- | --- |
| Gemstone | sapphire | Size | 8 MM x 6 MM approx |
| Shape | faceted-oval | Weight | 1.35 carats |
| clarity | S I 3 | Order Dispatch | Dispatch in 5-6 Days |
| Minimum Order Qty | 1 Gemstone | Wholesale Price | US$ 525 Per Gemstone |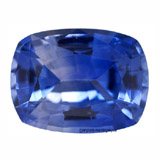 sapphire loose gemstone-626

Order Type : Dispatch in 5-6 Days
Sapphire Loose Gemstone 8 MM X 6 MM Faceted Rectangular Cushion Cut Gemstone, Birthstone Of September, Buy Online
| | | | |
| --- | --- | --- | --- |
| Gemstone | sapphire | Size | 8 MM x 6 MM approx |
| Shape | faceted cushion | Weight | 1.4 carats |
| clarity | S I 3 | Order Dispatch | Dispatch in 5-6 Days |
| Minimum Order Qty | 1 Gemstone | Wholesale Price | US$ 725 Per Gemstone |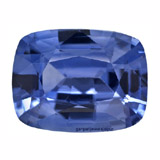 sapphire loose gemstone-627

Order Type : Dispatch in 5-6 Days
Sapphire Loose Gemstone 8.5 MM X 6.5 MM Faceted Rectangular Cushion Cut Gemstone, Birthstone Of September, Buy Online
| | | | |
| --- | --- | --- | --- |
| Gemstone | sapphire | Size | 8.5 MM x 6.5 MM approx |
| Shape | faceted cushion | Weight | 1.6 carats |
| clarity | S I 2 | Order Dispatch | Dispatch in 5-6 Days |
| Minimum Order Qty | 1 Gemstone | Wholesale Price | US$ 1475 Per Gemstone |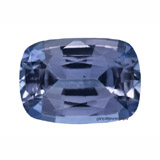 sapphire loose gemstone-630

Order Type : Dispatch in 5-6 Days
Sapphire Loose Gemstone 8.5 MM X 6.5 MM Faceted Cushion Cut Gemstone, Birthstone Of September, Buy Online
| | | | |
| --- | --- | --- | --- |
| Gemstone | sapphire | Size | 8.5 MM x 6.5 MM approx |
| Shape | faceted cushion | Weight | 1.75 carats |
| clarity | S I 3 | Order Dispatch | Dispatch in 5-6 Days |
| Minimum Order Qty | 1 Gemstone | Wholesale Price | US$ 575 Per Gemstone |

sapphire loose gemstone-631

Order Type : Dispatch in 5-6 Days
Sapphire Loose Gemstone 7.5 MM X 7.5 MM Faceted Round Cut Gemstone, Birthstone Of September, Buy Online
| | | | |
| --- | --- | --- | --- |
| Gemstone | sapphire | Size | 7.5 MM x 7.5 MM approx |
| Shape | faceted-round | Weight | 2 carats |
| clarity | S I 2 | Order Dispatch | Dispatch in 5-6 Days |
| Minimum Order Qty | 1 Gemstone | Wholesale Price | US$ 1751 Per Gemstone |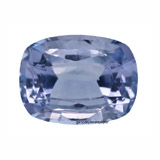 sapphire loose gemstone-632

Order Type : Dispatch in 5-6 Days
Sapphire Loose Gemstone 8.5 MM X 6.5 MM Faceted Cushion Cut Gemstone, Birthstone Of September, Buy Online
| | | | |
| --- | --- | --- | --- |
| Gemstone | sapphire | Size | 8.5 MM x 6.5 MM approx |
| Shape | faceted cushion | Weight | 2 carats |
| clarity | S I 2 | Order Dispatch | Dispatch in 5-6 Days |
| Minimum Order Qty | 1 Gemstone | Wholesale Price | US$ 1440 Per Gemstone |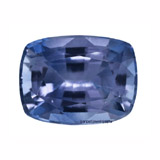 sapphire loose gemstone-634

Order Type : Dispatch in 5-6 Days
Sapphire Loose Gemstone 8 MM X 6 MM Faceted Cushion Cut Gemstone, Birthstone Of September, Buy Online
| | | | |
| --- | --- | --- | --- |
| Gemstone | sapphire | Size | 8 MM x 6 MM approx |
| Shape | faceted cushion | Weight | 1.9 carats |
| clarity | S I 2 | Order Dispatch | Dispatch in 5-6 Days |
| Minimum Order Qty | 1 Gemstone | Wholesale Price | US$ 1561 Per Gemstone |
---
Gemstones: sapphire

we are leading online shopping site and trusted place to buy loose gemstones. Buy online sapphire gemstones, genuine sapphire gems, sapphire birthstone, sapphire loose gem stones, Neelam stone at wholesale prices to make sapphire rings, sapphire pendants, sapphire gemstone jewelry or to sale sapphire gemstone in retail.
Gemstone
semi precious beads
precious gem beads
Silver Jewelry
Gemstone Jewelry
Silver Diamond Beads
Wholesale Products
Gemstone
| | |
| --- | --- |
| Ganpati Jewels | |

Manufacturer, exporter, wholesale supplier & leading online store of wholesale gemstone, gemstone beads, semi precious beads , gemstone silver jewelry from India at direct factory prices. Govt. of India registered exporter of gemstones, beads and jewelry.